Welcome. We're a 'mom & pop' store front hobby shop offering a selection of radio controlled planes, helis, cars, trucks, and boats. We offer a substantial selection of replacement parts and pride ourselves on our special order service for product we don't normally stock. We also have a selection of plastic models, rockets and kites.
Doug & Donette Hyslip - selling fun since 1991
Contact Us
actionhobby.ca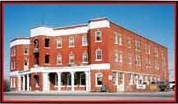 Hours
9:30 am - 6:00pm
Monday through Saturday
Closed 3-Day Long Weekends
Map
Promotions
Gift Certificate Draw
Please be advised that we have terminated the Gift Certificate Draw.
Announcements
May 14, 2016
Action Hobby will be closed May 21, 22, and 23 for Victoria Day - we wish all our customers a great long weekend!
April 30, 2016
Back in stock - Traxxas X-Maxx RTR!
April 22, 2016
New stock - ProLine and RC4 Soft Roof for SCX10 Wrangler - Tactic Drone View Mini Camera
April 15, 2016
The new Dynamite 1/10 scale items for crawlers have arrived. Come check them out!
April 07, 2016
Hitec 5646WP waterproof servo is back in stock. And we are stocked up again with Savox servos.
April 2, 2016
There are changes coming to Action Hobby. The first is a new car & truck center. Parts and accessories are now behind the counter. We ask our customers to provide staff with part numbers to have your order filled. Please come prepared with a list of part numbers when possible to help staff help you in a timely manner. We look forward to serving you.
March 14, 2016
Check out the new plastic model kits - AMT, Moebius, MPC and Revell