Welcome. We're a 'mom & pop' store front hobby shop offering a selection of radio controlled planes, helis, cars, trucks, and boats. We offer a substantial selection of replacement parts and pride ourselves on our special order service for product we don't normally stock. We also have a selection of plastic models, rockets and kites.
Doug & Donette Hyslip - selling fun since 1991
Contact Us
actionhobby.ca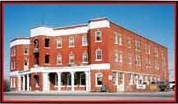 Hours
9:30 am - 6:00pm
Monday through Saturday
Closed 3-Day Long Weekends
Map
Promotions
Gift Certificate Draw
Keep your invoices and watch this space at the end of each month for a winning invoice number.
Please - no phone calls
Winnning number for the end of June invoice draw for $200 Gift Certificate:
MA158060
Announcements
June 30, 2015
We are now a dealer for Dave's Discount Motors.
June 26, 2015
We will be closed Wednesday, July 1 for Canada Day
June 12, 2015
New Traxxas EZ-Peak Plus iD Dual charger has arrived!
June 6, 2015
Estes Proto X SLT is back in stock.
May 22, 2015
New Parkzone P-47D Thunderbolt has arrived!
May 21, 2015
Eflite Rare Bear BNF Basic is back in stock

Come see our selection of radio controlled boats