Welcome. We're a 'mom & pop' store front hobby shop offering a selection of radio controlled planes, helis, cars, trucks, and boats. We offer a substantial selection of replacement parts and pride ourselves on our special order service for product we don't normally stock. We also have a selection of plastic models, rockets and kites.
Doug & Donette Hyslip - selling fun since 1991
Contact Us
actionhobby.ca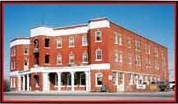 Hours
9:30 am - 6:00pm
Monday through Saturday
Closed 3-Day Long Weekends
Map
Promotions
Gift Certificate Draw
Please be advised that we have terminated the Gift Certificate Draw.
Announcements
September 21, 2016
New ProLine HiLux SR5 clear body has arrived.
September 13, 2016
New EFlite Airplanes now in stock: ICON A5 1.3 BNF Basic, Sukhoi SU-29mm (Gen 2) BNF Basic, and UMX P-51D BL BNF Basic.
September 12, 2016
We are back from vacation and open regular hours.
August 26, 2016
The EFlite Radian XL BNF Basic is back in stock.
August 20, 2016
The Axial RTR Monster Jam Grave Digger has arrived....Sorry sold out - now on backorder!
August 5, 2016
New Arrival - The new Hobbyzone RTF Champ S+ is here!
August 2, 2016
Axial SCX10 II Cherokee RTR has arrived!