Welcome. We're a 'mom & pop' store front hobby shop offering a selection of radio controlled planes, helis, cars, trucks, and boats. We offer a substantial selection of replacement parts and pride ourselves on our special order service for product we don't normally stock. We also have a selection of plastic models, rockets and kites.
Doug & Donette Hyslip - selling fun since 1991
Contact Us
actionhobby.ca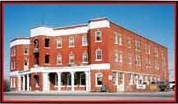 Hours
9:30 am - 6:00pm
Monday through Saturday
Closed 3-Day Long Weekends
Map
Promotions
Gift Certificate Draw
Keep your invoices and watch this space at the end of each month for a winning invoice number.
Please - no phone calls
Winning number for the end of October invoice draw for $300 Gift Certificate:
MA1515329
Announcements
Nov 28, 2015
New Arrivals - HPI Jumpshot MC RTR!
Nov 25, 2015
New Arrivals - Losi Night Crawler 2.0 RTR and Vaterra Twin Hammers DT 1.9 RTR!

New Arrival - Axial Yeti Score Trophy Truck RTR!
Nov 18, 2015
4TITUTDE R/C fuel and smoke tanks are back in stock and better than ever - V2!
Nov 17, 2015
New Arrival - Blade 270 CFX BNF Basic.