Welcome. We're a 'mom & pop' store front hobby shop offering a selection of radio controlled planes, helis, cars, trucks, and boats. We offer a substantial selection of replacement parts and pride ourselves on our special order service for product we don't normally stock. We also have a selection of plastic models, rockets and kites.
Doug & Donette Hyslip - selling fun since 1991
Contact Us
actionhobby.ca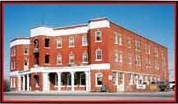 Hours
9:30 am - 6:00pm
Monday through Saturday
Closed 3-Day Long Weekends
Map
Promotions
Gift Certificate Draw
Keep your invoices and watch this space at the end of each month for a winning invoice number.
Please - no phone calls
Winning number for the end of August invoice draw for $100 Gift Certificate:
MA1512717.
Announcements
Aug 29, 2015
Action Hobby Vacation - We will be closed August 30 - September 7 for our annual vacation. Open regular hours again starting September 8.
August 25, 2015
New RC4WD 1/8 scale Warn Zeon 10 winch now in stock.
August 19, 2015
New Vaterra 1968 Ford F100 RTR has arrived!
Aug 7, 2015
New Blade Inductrix Ultra Micro Drone RTF and BNF now in stock!
Tamiya Cascadia and Container Trailer in stock.
Losi Desert Buggy XL RTR $50.00 off coupon until end of August...
July 15, 2015
New Axial Jeep FC Body is now in stock!