Welcome. We're a 'mom & pop' store front hobby shop offering a selection of radio controlled planes, helis, cars, trucks, and boats. We offer a substantial selection of replacement parts and pride ourselves on our special order service for product we don't normally stock. We also have a selection of plastic models, rockets and kites.
Doug & Donette Hyslip - selling fun since 1991
Contact Us
actionhobby.ca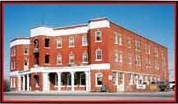 Hours
9:30 am - 6:00pm
Monday through Saturday
Closed 3-Day Long Weekends
Map
Promotions
Monthly Invoice draw
Winner of November $100
Gift Certificate
Randy W.
Announcements
December 12, 2018
This is the last week to place your orders if you require anything before christmas!
December 8, 2018
New in Stock: Associated 1/28th Scale RC Cars! Back in stock: Kyosho Tanks and the Orlandoo Jeeps!
November 29, 2018
Back in stock: Eflite Viper, and the Flysky GT-3B!
November 23, 2018
New in Stock: 1/60th Scale RC Tank and the Proboat 22inch Riverine. Back in Stock: RunCams, Mini Z's and the Lectron Pro ACDC Charger!
Come Join us Saturday November 24th for Coffee and Timbits at 11am!
November 22, 2018
Come on down Friday November 23 for an instore Black Friday Sale on select Items!!