Welcome. We're a 'mom & pop' store front hobby shop offering a selection of radio controlled planes, helis, cars, trucks, and boats. We offer a substantial selection of replacement parts and pride ourselves on our special order service for product we don't normally stock. We also have a selection of plastic models, rockets and kites.
Doug & Donette Hyslip - selling fun since 1991
Contact Us
actionhobby.ca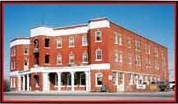 Hours
9:30 am - 6:00pm
Monday through Saturday
Closed 3-Day Long Weekends
Map
Promotions
Gift Certificate Draw
November winning number for $300 Gift Certificate
MA178534
Announcements
December 9, 2017
Just a reminder that Action Hobby is open Sundays 11am to 4pm until Christmas. We will be closed Christmas Day and Boxing Day.
December 6, 2017
ARRMA Talion 6s BLX now in stock and the ARRMA Outcast 6s BLX arrives next week!
November 28, 2017
Action Hobby is now open Sundays 11am to 4pm until Christmas.
November 25, 2017
Taking pre-orders for the Seagull De Havilland Mosquito ARF. Need to know by December 28, 2017. Delivery expected April 2018.
November 22, 2017
ARRMA Granite 4x4 RTR and Senton 4x4 RTR now in stock!
November 17, 2017
Traxxas TRX-4 Tactical Unit RTRs have arrived!
November 10, 2017
New 1/10 scale accessories, Protoform touring car bodies, and the new Orlandoo 1/32 Pajero Rock Crawler Combo are here!