Welcome. We're a 'mom & pop' store front hobby shop offering a selection of radio controlled planes, helis, cars, trucks, and boats. We offer a substantial selection of replacement parts and pride ourselves on our special order service for product we don't normally stock. We also have a selection of plastic models, rockets and kites.
Doug & Donette Hyslip - selling fun since 1991
Contact Us
actionhobby.ca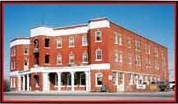 Hours
9:30 am - 6:00pm
Monday through Saturday
Closed 3-Day Long Weekends
Map
Promotions
Gift Certificate Draw
December winner of the $300 Gift Certificate
Alex M - Calgary
Announcements
January 12, 201
We are now taking pre-orders for the new Proboat 23in River Jet Boat RTR. ETA to us is Feb 21 - 23!
December 29, 2016
We will be open December 31, New Year's Eve from 9:30am to 4pm. We will be closed January 1 and 2. Happy New Year!
December 24, 2016
Wishing all our customers and friends a very Merry Christmas!
December 17, 2016
We will be open December 24, Christmas Eve from 9:30am to 4pm. We will be closed Christmas Day and Boxing Day.
December 6, 2016
Last day to place orders for items that need to arrive before Christmas is Wednesday, December 14!
December 3, 2016
RPM Rock Sliders and Steering Knuckles for the Axial SCX10 are now in stock!
November 30, 2016
Action Hobby will be open Sundays from now until Christmas - 11am to 4pm.
November 26, 2016
The EFlite Opterra 2M Wing BNF Basic has arrived!