Welcome. We're a 'mom & pop' store front hobby shop offering a selection of radio controlled planes, helis, cars, trucks, and boats. We offer a substantial selection of replacement parts and pride ourselves on our special order service for product we don't normally stock. We also have a selection of plastic models, rockets and kites.
Doug & Donette Hyslip - selling fun since 1991
Contact Us
actionhobby.ca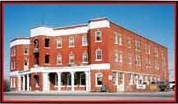 Hours
9:30 am - 6:00pm
Monday through Saturday
Closed 3-Day Long Weekends
Map
Promotions
Gift Certificate Draw
October winning number for $200 Gift Certificate
MA177756
Announcements
November 22, 2017
ARRMA Granite 4x4 RTR and Senton 4x4 RTR now in stock!
November 10, 2017
New 1/10 scale accessories, Protoform touring car bodies, and the new Orlandoo 1/32 Pajero Rock Crawler Combo are here!
November 2, 2017
Horizon's Veteran's Day Sale starts today on certain Blade, E-Flite, Evolution, FMS, LOSI, Spektrum and Vaterra products. Come and see what we have in stock or can order for you. Ends November 13.
November 1, 2017
Scale & Save Coupon Sale starts today on certain ECX, LOSI, and Vaterra vehicles. Come and see what we have in stock or can order for you. Ends November 30.
October 27, 2017
Taking pre-orders for Traxxas TRX-4 Tactical Unit!
October 25, 2017
Halloween Sale until October 31 only - check our Facebook page for picture of sale items!
October 19, 2017
Want lights for your TRX-4? We have the new Traxxas complete light set in stock - sold out - more coming soon...