Welcome. We're a 'mom & pop' store front hobby shop offering a selection of radio controlled planes, helis, cars, trucks, and boats. We offer a substantial selection of replacement parts and pride ourselves on our special order service for product we don't normally stock. We also have a selection of plastic models, rockets and kites.
Doug & Donette Hyslip - selling fun since 1991
Contact Us
actionhobby.ca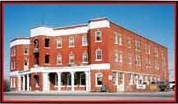 Hours
9:30 am - 6:00pm
Monday through Saturday
Closed 3-Day Long Weekends
Map
Promotions
Decembers Invoice draw
for a $100
Gift Certificate
MA189221
Announcements
January 17, 2019
Back in Stock: Rustler 4x4 VXL and the TRX-4 Bronco!
January 12, 2019
New in Stock: Traxxas Mutants Monster truck, as well as the Bigfoot flame edition! Also small parts box with individual lids!
Back in Stock: Tamiya King Hauler! Eflite Carbon Cub S+ and the UMX A-10!
January 2, 2019
New in Stock: Spektrum DX5 Rugged, Proline Ford F100 SC Body, Also the new Realflite 8.
Back in Stock: Inductrix FPV, SCX10 II Raw Builders kit, Tamiya Tanker Trailer, and the ECX Amp Builders kit!
December 27, 2018
Hope Everyone had a great Christmas!
New Years Hours: December 31 9:30am - 4:00pm, Closed New Years day! Hope you all have a great New Years!
December 19, 2018
Christmas Hours: Christmas Eve 9:30am - 4:00pm, Closed Christmas Day and Boxing day as well as New Years day!