Welcome. We're a 'mom & pop' store front hobby shop offering a selection of radio controlled planes, helis, cars, trucks, and boats. We offer a substantial selection of replacement parts and pride ourselves on our special order service for product we don't normally stock. We also have a selection of plastic models, rockets and kites.
Doug & Donette Hyslip - selling fun since 1991
Contact Us
actionhobby.ca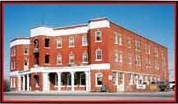 Hours
9:30 am - 6:00pm
Monday through Saturday
Closed 3-Day Long Weekends
Map
Promotions
Gift Certificate Draw
Winning Number for May $100 Gift Certificate
MA183499
Announcements
June 5, 2018
Back in Stock: HobbyWing 1080 ESC, as well as the Savox 0231MG WP Servo!
June 4, 2018
New in stock: Horizon Hobby ECX 1/10 AMP Monster Truck 2wd Kit
June 1, 2018
New in stock: E-Revo 2.0! Also back in stock Traxxas Unlimited Desert Racer
May 15, 2018
Action Hobby will be closed Saturday, Sunday and Monday (May 19 - 21) for the Victoria Day long weekend. We wish all our customers a great weekend!
May 1, 2018
New in stock: FMS PNP A-10 Thunderbolt II EDF 70mm and Tamiya Arocs 3348 6x4 Tipper Truck 1/14 kit!
April 24, 2018
Spring orders are arriving! We are now stocked up on kites and nitro fuel.
March 15, 2018
Wake Your Summer Coupon Sale starts today! Check out our inventory of boats on sale - spring is just around the corner....