Welcome. We're a 'mom & pop' store front hobby shop offering a selection of radio controlled planes, helis, cars, trucks, and boats. We offer a substantial selection of replacement parts and pride ourselves on our special order service for product we don't normally stock. We also have a selection of plastic models, rockets and kites.
Doug & Donette Hyslip - selling fun since 1991
Contact Us
actionhobby.ca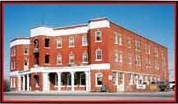 Hours
9:30 am - 6:00pm
Monday through Saturday
Closed 3-Day Long Weekends
Map
Promotions
Gift Certificate Draw
January winning invoice number for $100 Gift Certificate
MA17254
Announcements
February 10, 2017
Vusion Extreme FPV Race Pack is now in stock!
February 6, 2017
EFlite Convergence VTOL Bind n Fly Basic is now in stock!
January 26, 2017
EFlite Valiant 1.3m BnF Basic has arrived!
January 20, 2017
Blade Inductrix FPV is now in stock. This comes compete with all FPV equipment!
January 18, 2017
Eflite UMX Cessna 182 Bind n Fly Basic is now in stock.
January 12, 2017
We are now taking pre-orders for the new Proboat 23in River Jet Boat RTR. ETA to us is Feb 21 - 23!