Welcome. We're a 'mom & pop' store front hobby shop offering a selection of radio controlled planes, helis, cars, trucks, and boats. We offer a substantial selection of replacement parts and pride ourselves on our special order service for product we don't normally stock. We also have a selection of plastic models, rockets and kites.
Doug & Donette Hyslip - selling fun since 1991
Contact Us
actionhobby.ca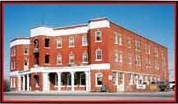 Hours
9:30 am - 6:00pm
Monday through Saturday
Closed 3-Day Long Weekends
Map
Promotions
Gift Certificate Draw
July winning invoice number for $700 Gift Certificate
MA175513
Announcements
August 16, 2017
Goggles Down Thumbs Up Coupon promotion on until the end of August. We have some items in stock and can special order the rest!
July 29, 2017
Action Hobby will be closed August 5, 6 & 7 for the Heritage Day weekend. We hope everyone has a great long weekend!
July 21, 2017
ProBoat Stealthwake 23 RTR is here!
July 19, 2017
Axial 1.9 and 2.2 beadlock rims are back in stock.
July 12, 2017
We have 4 Grey Traxxas TRX-4s in open stock!
July 7, 2017
EFlite X-Vert VTOL BNF Basic has arrived!
June 24, 2017
Please note - Action Hobby will be closed Saturday July 1, Sunday July 2, and Monday July 3 to celebrate Canada's 150th birthday.
June 14, 2017
Green X-Maxx RTR and Red Ford GT RTR now in stock!
June 10, 2017
20% off select Rocket Kits - come in and see our selection.