Welcome. We're a 'mom & pop' store front hobby shop offering a selection of radio controlled planes, helis, cars, trucks, and boats. We offer a substantial selection of replacement parts and pride ourselves on our special order service for product we don't normally stock. We also have a selection of plastic models, rockets and kites.
Doug & Donette Hyslip - selling fun since 1991
Contact Us
actionhobby.ca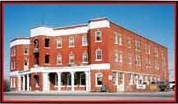 Hours
9:30 am - 6:00pm
Monday through Saturday
Closed 3-Day Long Weekends
Map
Promotions
Gift Certificate Draw
Winning invoice number for the March $300 Gift Certificate
MA181629
Announcements
April 17, 2018
Foam Frenzy Coupon Sale is on until the end of April. Come in to see what we have in stock!
April 17, 2018
Action Hobby's phone lines are back in working order!
March 29, 2018
Action Hobby will be open Good Friday, March 30, and Saturday, March 31. We wish everyone a great weekend!
March 15, 2018
Wake Your Summer Coupon Sale starts today! Check out our inventory of boats on sale - spring is just around the corner....
March 9, 2018
Scale and Speed coupon sale on until March 30 - come in to see what we have or can order for you!
March 7, 2018
We have received some new Kyosho brushless Mini-Zs!