Welcome. We're a 'mom & pop' store front hobby shop offering a selection of radio controlled planes, helis, cars, trucks, and boats. We offer a substantial selection of replacement parts and pride ourselves on our special order service for product we don't normally stock. We also have a selection of plastic models, rockets and kites.
Doug & Donette Hyslip - selling fun since 1991
Contact Us
actionhobby.ca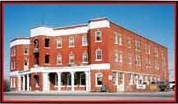 Hours
9:30 am - 6:00pm
Monday through Saturday
Closed 3-Day Long Weekends
Map
Promotions
Gift Certificate Draw
November winning invoice number for $200 Gift Certificate MA1610542
Announcements
December 3, 2016
RPM Rock Sliders and Steering Knuckles for the Axial SCX10 are now in stock!
November 30, 2016
Action Hobby will be open Sundays from now until Christmas - 11am to 4pm.
November 26, 2016
The EFlite Opterra 2M Wing BNF Basic has arrived!
November 22, 2016
The Hysol 9462 epoxy is now back in stock.
November 14, 2016
We can get the Alien Aircraft brand of airplance kits. Let us know what you would like and we will order it in for you!
October 28, 2016
We are taking pre-orders for the E-Flite UMX A-10 Bl, the E-Flite Convergence VTOL, and the E-Flite Opterra 2M Wing.
October 26, 2016
We have the new Blade Theory Type W Race Wing FTP Ready BNF Basic in stock!
October 16, 2016
Come in to check out our new plastic model kits - tanks, airplanes, cars and trucks!