Welcome. We're a 'mom & pop' store front hobby shop offering a selection of radio controlled planes, helis, cars, trucks, and boats. We offer a substantial selection of replacement parts and pride ourselves on our special order service for product we don't normally stock. We also have a selection of plastic models, rockets and kites.
Doug & Donette Hyslip - selling fun since 1991
Contact Us
actionhobby.ca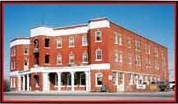 Hours
9:30 am - 6:00pm
Monday through Saturday
Closed 3-Day Long Weekends
Map
Promotions
Gift Certificate Draw
March winning invoice number for $300 Gift Certificate
MA171635
Announcements
April 28, 2017
HPI Savage X 4.6 RTR is back in stock!
April 19, 2017
EFlite Commander mPd 1.4m BNF Basic is back in stock!
April 12, 2017
We now have the KillerBody Toyota Landcruiser hard body kits in stock
Spring nitro fuel order has arrived
March 24, 2017
RC4WD 1.55 Rims and Tires now in stock, as well as Punisher shafts and XVD Axles for Trail Finder 2.
March 23, 2017
New Plastic Model Kits - 1965 Mustang Fastback, Hudson Hornet Special, 2017 Chevy Camaro SS 1LE
March 21, 2017
Now stocking Kyosho Mini-Z
March 17, 2017
EFlite UMX F4F Wildcat has arrived!
March 15, 2017
ProBoat "Wake Your Summer" sale starts today. (Ends May 31) Come in and check out the coupon savings!