Welcome. We're a 'mom & pop' store front hobby shop offering a selection of radio controlled planes, helis, cars, trucks, and boats. We offer a substantial selection of replacement parts and pride ourselves on our special order service for product we don't normally stock. We also have a selection of plastic models, rockets and kites.
Doug & Donette Hyslip - selling fun since 1991
Contact Us
actionhobby.ca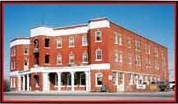 Hours
9:30 am - 6:00pm
Monday through Saturday
Closed 3-Day Long Weekends
Map
Promotions
January's Invoice draw
for a $200
Gift Certificate
MA19539
Announcements
February 13, 2019
New in Stock: Eflite Extra 300 3D 1.3 BNF Basic and the Rock N Roll X-Maxx!!
Back in Stock: Latrax Teton, Traxxas M41, Orlandoo Defender and Accessories!
February 9, 2019
Back in Stock - Hitec X4 AC Pro Charger
New in Stock - Hangar 9 F6F Hellcat 15cc
February 2, 2019
Back in Stock: Kyosho Mini Tanks, Savox WP 0231MG Servo!
New in Stock: Eflite BNF Timber X!
January 30, 2019
Back in Stock: Associated CR12 F150, Axial Yeti, and the Axial SCX10 II Jeep Wrangler!
January 25, 2019
New in Stock: Integy Wheels for the TRX-4, the Associated FJ45 CR12 and Orlandoo Accessories!
Back in Stock: Orlandoo Jeep and Defender, Lectron Pro ACDC Charger and the Hitec X2 Dual Charger!
January 17, 2019
Back in Stock: Rustler 4x4 VXL and the TRX-4 Bronco!