Welcome. We're a 'mom & pop' store front hobby shop offering a selection of radio controlled planes, helis, cars, trucks, and boats. We offer a substantial selection of replacement parts and pride ourselves on our special order service for product we don't normally stock. We also have a selection of plastic models, rockets and kites.
Doug & Donette Hyslip - selling fun since 1991
Contact Us
actionhobby.ca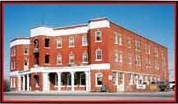 Hours
9:30 am - 6:00pm
Monday through Saturday
Closed 3-Day Long Weekends
Map
Promotions
Gift Certificate Draw
Winner of the end of December invoice draw for $500 Gift Certificate:
Brendon S
Please be advised that we have terminated the Gift Certificate Draw.
Announcements
Jan 25, 2016
New ProLine body for the Slash (and other SCTs) - Desert Eagle - is in stock!
Jan 16, 2016
If anyone suggests that we recommend or endorse them to paint or repair R/C vehicles, please call us to confirm prior to giving them your vehicle!
Jan 8, 2016
Have been informed by our supplier that they were shorted on their first shipment of Traxxas X-Maxx, so we did not receive any. The supplier will be receiving their next shipment in early February.
Dec 23, 2015
New Arrivals - Traxxas 2wd Stampede and Slash in the new Pink and Courtney Force colours, as well as the new Kyosho Blizzard FR!