Welcome. We're a 'mom & pop' store front hobby shop offering a selection of radio controlled planes, helis, cars, trucks, and boats. We offer a substantial selection of replacement parts and pride ourselves on our special order service for product we don't normally stock. We also have a selection of plastic models, rockets and kites.
Doug & Donette Hyslip - selling fun since 1991
Contact Us
actionhobby.ca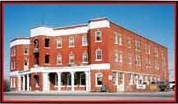 Hours
9:30 am - 6:00pm
Monday through Saturday
Closed 3-Day Long Weekends
Map
Promotions
February's Invoice draw
Winner
Charles .N.
Congratulations!!
Announcements
March 20, 2019
New in Stock: TRX4 Sport Kit and the Stampede 4x4 Kit! Come check them out!
Back in Stock: UGears Functional Wooden Models!
March 16, 2019
New in Stock: Eflite F-15 Eagle!
We are now taking pre-orders on the new Axial Wraith 1.9, and the Traxxas TRX-4 Blazer!
March 8, 2019
On now Fly Into Spring Coupon Sale! Ends March 31st!
March 7, 2019
New in Stock: BNF Basic Turbo Timber, and the 1/18 Yeti Jr Can-Am Maverick
Back in Stock: Flysky 3 Channel and the Orlandoo Kits!