Welcome. We're a 'mom & pop' store front hobby shop offering a selection of radio controlled planes, helis, cars, trucks, and boats. We offer a substantial selection of replacement parts and pride ourselves on our special order service for product we don't normally stock. We also have a selection of plastic models, rockets and kites.
Doug & Donette Hyslip - selling fun since 1991
Contact Us
actionhobby.ca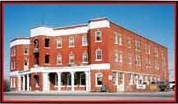 Hours
9:30 am - 6:00pm
Monday through Saturday
Closed 3-Day Long Weekends
Map
Promotions
Gift Certificate Draw
Winning number for the February $200 Gift Certificate
MA181216
Announcements
March 15, 2018
Wake Your Summer Coupon Sale starts today! Check out our inventory of boats on sale - spring is just around the corner....
March 9, 2018
Scale and Speed coupon sale on until March 30 - come in to see what we have or can order for you!
March 7, 2018
We have received some new Kyosho brushless Mini-Zs!
February 13, 2017
The City of Calgary is asking for input on the approved use of city parks.
Thousands of Calgarians embrace remote control modelling as a hobby. The RC modelling community is comprised of those who enjoy building and operating miniature robots, boats, cars, trucks, planes, helicopters and drones. We think the current Parks Bylaw specifically outlawing remote control activity of any type is inherently unfair. The RC Modelling community is of such numbers that it deserves recognition as a legitimate public recreational activity and deserving of the same support as other groups such golf, soccer, baseball, amongst others. Admittedly, the nature of the RC hobby might require perhaps some designated RC spaces and/or basic rules with regard to operation in public spaces but some consideration must be given for the number of Calgarians involved. We ask that RC Modelling community make its position known by responding to the City survey at https://engage.calgary.ca/parksbylaw . Please forward this message to friends, associates and your city councillor.
February 2, 2018
New items in stock - RC4WD RTR Terrain w/ Crusher body and ParkZone F4F Wildcat!
January 26, 2018
50% off selected in stock Blade Heli parts!