Welcome. We're a 'mom & pop' store front hobby shop offering a selection of radio controlled planes, helis, cars, trucks, and boats. We offer a substantial selection of replacement parts and pride ourselves on our special order service for product we don't normally stock. We also have a selection of plastic models, rockets and kites.
Doug & Donette Hyslip - selling fun since 1991
Contact Us
actionhobby.ca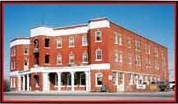 Hours
9:30 am - 6:00pm
Monday through Saturday
Closed 3-Day Long Weekends
Map
Promotions
Gift Certificate Draw
May winning invoice number for $500 Gift Certificate
MA173385
Announcements
June 24, 2017
Please note - Action Hobby will be closed Saturday July 1, Sunday July 2, and Monday July 3 to celebrate Canada's 150th birthday.
June 14, 2017
Green X-Maxx RTR and Red Ford GT RTR now in stock!
June 10, 2017
20% off select Rocket Kits - come in and see our selection.
June 5, 2017
Axial AE-5 waterproof ESC back in stock!
June 1, 2017
Foam Frenzy 2017 - Coupon savings on select BNF Ultramicros and select BNF Park Flyers on now until June 30. Come in and see our wide selection!
May 31, 2017
RTR - Traxxas Blast Boat (iD) w/AC Charger now in stock!
May 26, 2017
We now have the Cross RC PG4L 2-Speed Dually Pickup Truck kit!
May 30, 2017
Traxxas Ford GT RTR (blue only at this time) is here!
May 26, 2017
Traxxas DCB M41 40 Catamaran RTR is here!