Welcome. We're a 'mom & pop' store front hobby shop offering a selection of radio controlled planes, helis, cars, trucks, and boats. We offer a substantial selection of replacement parts and pride ourselves on our special order service for product we don't normally stock. We also have a selection of plastic models, rockets and kites.
Doug & Donette Hyslip - selling fun since 1991
Contact Us
actionhobby.ca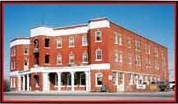 Hours
9:30 am - 6:00pm
Monday through Saturday
Closed 3-Day Long Weekends
Map
Promotions
Gift Certificate Draw
Winning Number for August $200 Gift Certificate
MA186368
Announcements
September 15, 2018
Horizon Hobby has issued an announcement regarding the tariffs, they will be increasing costs and minimum retail prices as of Oct 1st. They have not said what the new prices will be, but have said they will increase 10-25%. Any items special ordered before that time will retain their previous price.
August 29, 2018
Back In Stock: FlySky Radio. And even more Kites!! New In Stock : BNF Basic Mini Convergence
August 17, 2018
New in stock: Hobbywing Quicrun 10BL60 brushless ESC and Gayla kites. Also back in stock Traxxas Unlimited Desert Racer
* August 10, 2018
Back in stock: RC4WD Warn 8274 Winch, Aarma Granite 4x4. New in stock: SCX10 Blazer Body!!
July 25, 2018
New in stock: TRX-4 Sport RTR! Also the SCX10 II Chevy Blazer RTR!