Welcome. We're a 'mom & pop' store front hobby shop offering a selection of radio controlled planes, helis, cars, trucks, and boats. We offer a substantial selection of replacement parts and pride ourselves on our special order service for product we don't normally stock. We also have a selection of plastic models, rockets and kites.
Doug & Donette Hyslip - selling fun since 1991
Contact Us
actionhobby.ca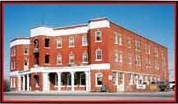 Hours
9:30 am - 6:00pm
Monday through Saturday
Closed 3-Day Long Weekends
Map
Promotions
Gift Certificate Draw
Winner of the December $400 Gift Certificate
Greg B - Calgary
Announcements
January 13, 2018
Axial SCX10 Deadbolt 4WD RTR on sale until January 20!
January 12, 2018
The Tactical Unit body for the TRX-4 is now in stock.
January 5, 2018
The Axial SCX10 II Honcho RTR has arrived!
December 28, 2017
HPI Venture FJ Cruiser RTR and the HPI Drift Car Ken Block's 1965 Mustang Hoonicorn RTR are here!
December 22, 2017
Tamiya 1/14 Scale R/C On Road Racing Truck kits now in stock!
December 20, 2017
Precision Aerobatics planes and accessories now in stock!
December 18, 2017
Axial SCX10 II 2017 Jeep Wrangler Unlimited CRC RTR is back in stock!
December 15, 2017
EFlite UMX Vapor Lite HP RTF & BNF Basic have arrived!