Welcome. We're a 'mom & pop' store front hobby shop offering a selection of radio controlled planes, helis, cars, trucks, and boats. We offer a substantial selection of replacement parts and pride ourselves on our special order service for product we don't normally stock. We also have a selection of plastic models, rockets and kites.
Doug & Donette Hyslip - selling fun since 1991
Contact Us
actionhobby.ca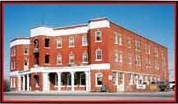 Hours
9:30 am - 6:00pm
Monday through Saturday
Closed 3-Day Long Weekends
Map
Promotions
Gift Certificate Draw
August winner of $800 Gift Certificate
Greg B
Announcements
September 15, 2017
EFlite PT-17 1.1m BNF Basic is here!
September 12, 2017
EFlite UMX Timber BNF Basic has arrived!
August 27, 2017
Action Hobby will be closed for our annual vacation from September 2 (Saturday) to September 10, opening again on Monday, September 11. Hope you all have a great Labour Day long weekend!
August 19, 2017
New and in stock - LaTrax Desert PreRunner 1/18 4WD RTR!
August 18, 2017
Come in to see what we have on Sale!
August 17, 2017
Learn to Fly Now Coupon promotion on until the end of September - Come in and see our selection!
August 16, 2017
Goggles Down Thumbs Up Coupon promotion on until the end of August. We have some items in stock and can special order the rest!
July 21, 2017
ProBoat Stealthwake 23 RTR is here!
July 19, 2017
Axial 1.9 and 2.2 beadlock rims are back in stock.