Welcome. We're a 'mom & pop' store front hobby shop offering a selection of radio controlled planes, helis, cars, trucks, and boats. We offer a substantial selection of replacement parts and pride ourselves on our special order service for product we don't normally stock. We also have a selection of plastic models, rockets and kites.
Doug & Donette Hyslip - selling fun since 1991
Contact Us
actionhobby.ca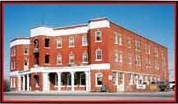 Hours
9:30 am - 6:00pm
Monday through Saturday
Closed 3-Day Long Weekends
Map
Promotions
Gift Certificate Draw
October winner is
Shannon N.
Announcements
November 9, 2018
New in Stock: SCX10 II Raw Builders Kit!! Back in Stock: SCX10 II Blazer and the MC59 Glow Plugs!
November 2, 2018
Back in Stock: Orlandoo Jeep and the King Kong C10. Also New in Stock 1/25 Semi Trailers from AMT!
November 1, 2018
New in Stock: TRX4 Defender in Tan! Come check out Axials Coupon sale! Save anywhere form 30-50$! On until the 30th of November!
October 20, 2018
New in Stock: DHC-2 Turbo Beaver, Power HD Servos. Back in Stock: Savox Waterproof Servo, Hobby Wing 1080!
October 17, 2018
New in Stock: Hobbyzone BNF Basic Pitts S-1s. Back in Stock: RC4WD Trail Finder 2 LWB!!!!