Welcome. We're a 'mom & pop' store front hobby shop offering a selection of radio controlled planes, helis, cars, trucks, and boats. We offer a substantial selection of replacement parts and pride ourselves on our special order service for product we don't normally stock. We also have a selection of plastic models, rockets and kites.
Doug & Donette Hyslip - selling fun since 1991
Contact Us
actionhobby.ca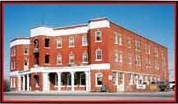 Hours
9:30 am - 6:00pm
Monday through Saturday
Closed 3-Day Long Weekends
Map
Promotions
Gift Certificate Draw
April winning invoice number for $400 Gift Certificate
MA172248
Announcements
May 26, 2017
Traxxas DCB M41 40 Catamaran RTR is here!
May 17, 2017
Now stocking RC4WD Waterproof Crawler ESC w/drag brake.
May 15, 2017
ProBoat "Wake Your Summer" sale ends May 31. Come in and check out the coupon savings!
May 5, 2017
Now in stock - EFlite Carbon-Z Cessna 150 2.1M Bind n Fly Basic!
May 2, 2017
Now taking pre-orders for the HPI Venture Toyota FJ Cruiser RTR (comes in Gunmetal or Sandstorm) - also for the Traxxas Land Rover Crawler RTR (comes in Red or Silver)!
April 28, 2017
HPI Savage X 4.6 RTR is back in stock!
April 19, 2017
EFlite Commander mPd 1.4m BNF Basic is back in stock!
April 12, 2017
Spring nitro fuel order has arrived